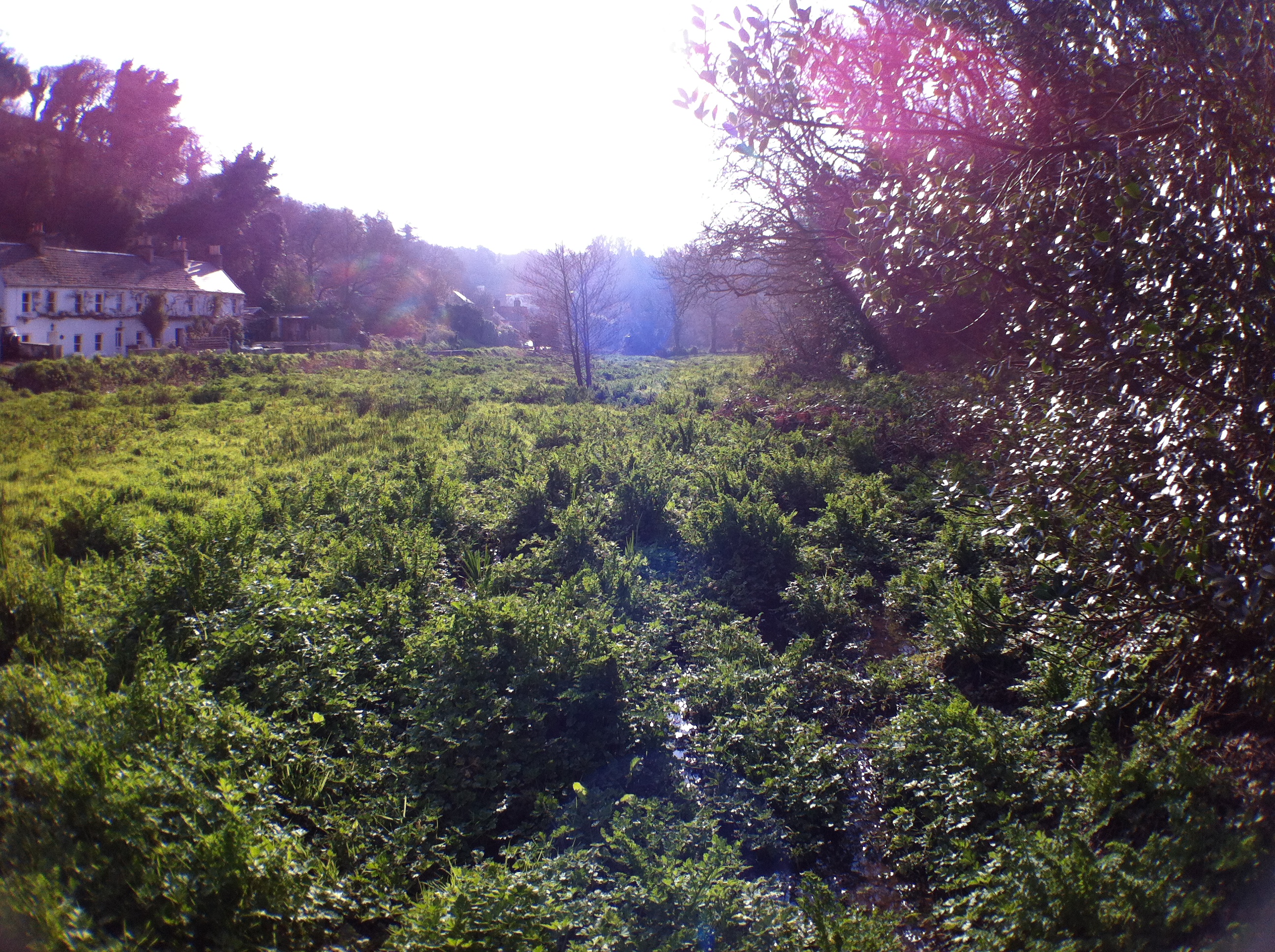 Sunday 13th April 2014 – St Peters Valley  – 10.30-13.00
Hemlock water dropwort management
From Jersey Conservation Volunteers
Dear volunteers,
The penultimate task of the season is already upon us, how time flies!
The details
Hemlock water dropwort Oenanthe crocata  is trying to take over the wet meadow in St Peter's Valley, next to the mill pond. So, the task will be to cut and remove as much of this as we can, before it swamps the grasses and wildflowers.
Hemlock water dropwort is a wet meadow specialist, with delicate, white, frothy flowers, that are a favourite with hoverflies and other insects, and can grow to 4 or 5 feet high. Whilst it is a pretty plant, the roots are highly poisonous, so we need to try and remove them from this meadow before it can be grazed this summer.
The site
The meeting point will be in the mill pond car park, just past the Victoria Pub, on La Vallée de Saint-Pierre (St Peter's Valley), please arrive by 10.15am, for a 10.30am prompt start. There are some parking spaces in this car park; however, more parking is available at La Moulin de Quetival, or in the pub car park.
The task
Our job will be to cut the hemlock foliage down, to weaken it, rather than pulling it up by the roots, so please bring any sickles you may have, or other cutting implements.
Tools needed
We will be able to provide some tools and gloves, but please bring your own if you have them to make sure we have enough to go around.
Clothing needed
Please, please, please wear long sleeves, whatever the weather, and gloves; it will be wet underfoot, so wellies are a must.
And of course, no Jersey Conservation Volunteer task would be complete without the provision of tea & cake, courtesy of Kim.